This is an edited report by the ABC's consumer affairs reporter Amy Bainbridge from ABC News on April 13th 2017.
Key Points:
Solar panels were installed on about 15,000 homes and businesses in March 2017
Installations have hit their highest level in almost five years
Experts say rising electricity bills and recent blackouts in SA are turning people to solar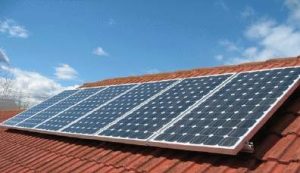 There has been a big surge in the number of households installing solar panels, with March installations reaching their highest level in almost five years.
An energy consultant said 91 megawatts (MW) of solar photovoltaic (PV) systems were installed during the month.
He said the surge started to build in 2016, and has continued to skyrocket in 2017.
Queensland led the way, installing 25 MW of capacity, which is enough to power about 5.500 homes and businesses.
Installations were also up in South Australia, New South Wales and Victoria.
Installation figures in Tasmania, the Northern Territory and the ACT were flat.
The recent blackouts in South Australia were a factor in the rising demand for panels, as solar power and storage are used to offset or protect against grid blackouts.