A number of Coastwatchers members participated in the annual Australia Clean Up Day in the Eurobodalla Shire.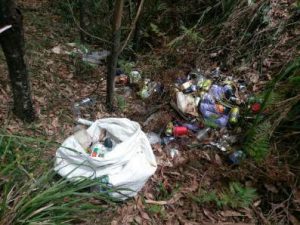 This day attracts approximately half a million volunteers Australia wide every year, and is the nations largest community wide based environmental event.
Australians are the second highest producers of waste per person in the world, with an estimated 7 billion cigarette butts and 50 million plastic bags littered every year.
At a local level it is certainly positive to remove unsightly litter. The conservation catch cry rings true here "think globally act locally."